Upcoming Events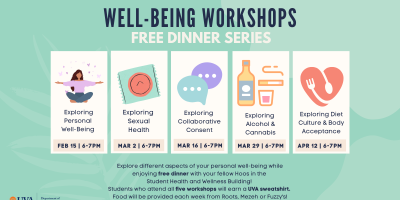 March 16 - April 12, 2023
6:00 PM - 7:00 PM
Student Health and Wellness
Explore different aspects of your personal well-being while enjoying free dinner with your fellow Hoos in the Student Health and Wellness Building!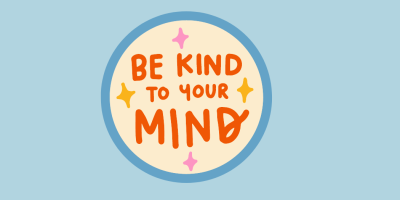 March 17 - April 28, 2023
10:00 AM - 11:00 AM
Drop in to this student mindfulness group, facilitated by CAPS Director Nicole Ruzek!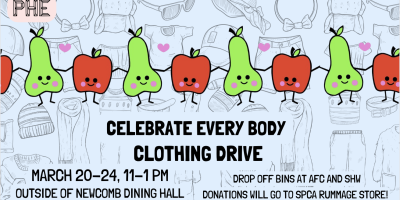 March 20 - 24, 2023
11:00 AM - 1:00 PM
Newcomb Hall (outside of the Dining Hall)
Join the Peer Health Educators at their Celebrate Every Body Clothing Drive!