Our goal is to help students reach their full potential by optimizing their health and well-being during their time at the University of Virginia and beyond. We work to accomplish this through excellent medical, mental health, and accessibility services, public health education and leadership, and our nationally renowned research and institutional partnerships. Our services are available to all registered students who are charged comprehensive fees with their tuition.
Events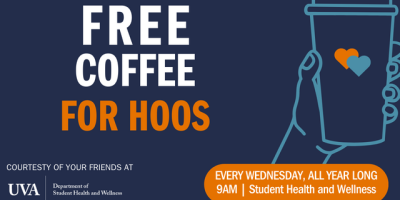 to


Student Health and Wellness Lobby
The academic year can be tough, take some time to yourself and stop by SHW to grab a free cup of coffee every Wednesday.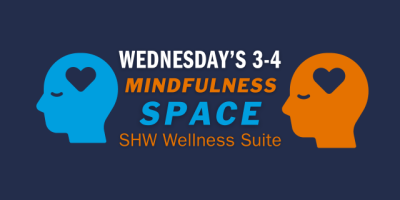 November 15 - December 6, 2023
3:00 PM - 4:00 PM
Student Health and Wellness, First Floor Wellness Suite
Counseling and Psychological Services is offering a mindfulness meditation hour this Fall semester.