Building Hours
The Student Health and Wellness building features various student spaces (including reflection rooms, a student lounge, and a student living room) meant to promote and empower student well-being. Student access to the SHW building depends on the time of year:
7:45am - 5pm on weekdays (building is unlocked)
5pm – 2am on weekdays during the academic year (student swipe card access, front entrance)
7:45am – 2am on weekends during the academic year (student swipe card access, front entrance)
Taking the Bus
The University Transit Service (UTS) is a fare-free transit service committed to providing safe, reliable, efficient, and friendly transit service to University of Virginia students, faculty, and staff. UTS buses regularly drive by Brandon Ave, the closest SHW bus stop.
Take the blueline, orange line, or redline bus. Your stop is Jefferson Park Ave @ Brandon Ave. 
For real-time bus tracking, download the TransLoc Rider app or use TransLoc online to find the nearest bus stop, track your bus in real-time, see arrival time estimates, and receive service impact notifications.
Location
The Student Health and Wellness (SHW) building is located on 550 Brandon Ave, right down the road from the old Elson Student Health Center.
Our building is also home to a UVA Health satellite Pharmacy and Laboratory, the Gordie Center, UVA Kinesiology, the Student Health Office of Research Excellence (SHORE), and the SHW Radiology office.
Business Hours
| | | |
| --- | --- | --- |
|   | Business Hours | Breaks, Summer |
| Dept. of Student Health and Wellness | Weekdays: 8am - 5pm | Weekdays: 8am - 4:30pm |
| Pharmacy | Weekdays: 9am - 5pm | Weekdays: 8:30am- 4:30pm |
| Laboratory | Weekdays: 8:10am-12pm | Weekdays: 1-5pm |
SHW follows the UVA holiday calendar and closes on appropriate holidays.
Walking or Biking to SHW
Estimated Walking Times: 

From the Rotunda: ~ 13 minutes
From OHill Dining Hall: ~ 18 minutes
From University Ave/Madison Bowl: ~ 16 minutes
From Gooch/Dillard, ~ 20 minutes.

Bike parking is available in the sidewalk space between 428 Brandon Ave (apartment complex) and 550 Brandon Ave.
Parking
The SHW parking garage is underground with entrances on Monroe Lane, which runs parallel to Brandon Ave. You can turn onto Monroe Lane from Jefferson Park Avenue, or you can continue straight on Brandon Ave and turn onto Monroe Lane where Brandon Ave u-turns in front of Bond House. 
Please do NOT park in the Monroe apartments' parking garage. This parking garage is reserved for Monroe residents only and towing is strictly enforced.
P1 parking is for students with appointments and registered visitors only. P2 parking is for staff/faculty with B3 permits only. 
Once you park in P1, you will need to register your car via your license plate number. There are signs in the garage with QR codes you can scan and use to register, or you can visit parking.virginia.edu/shwc.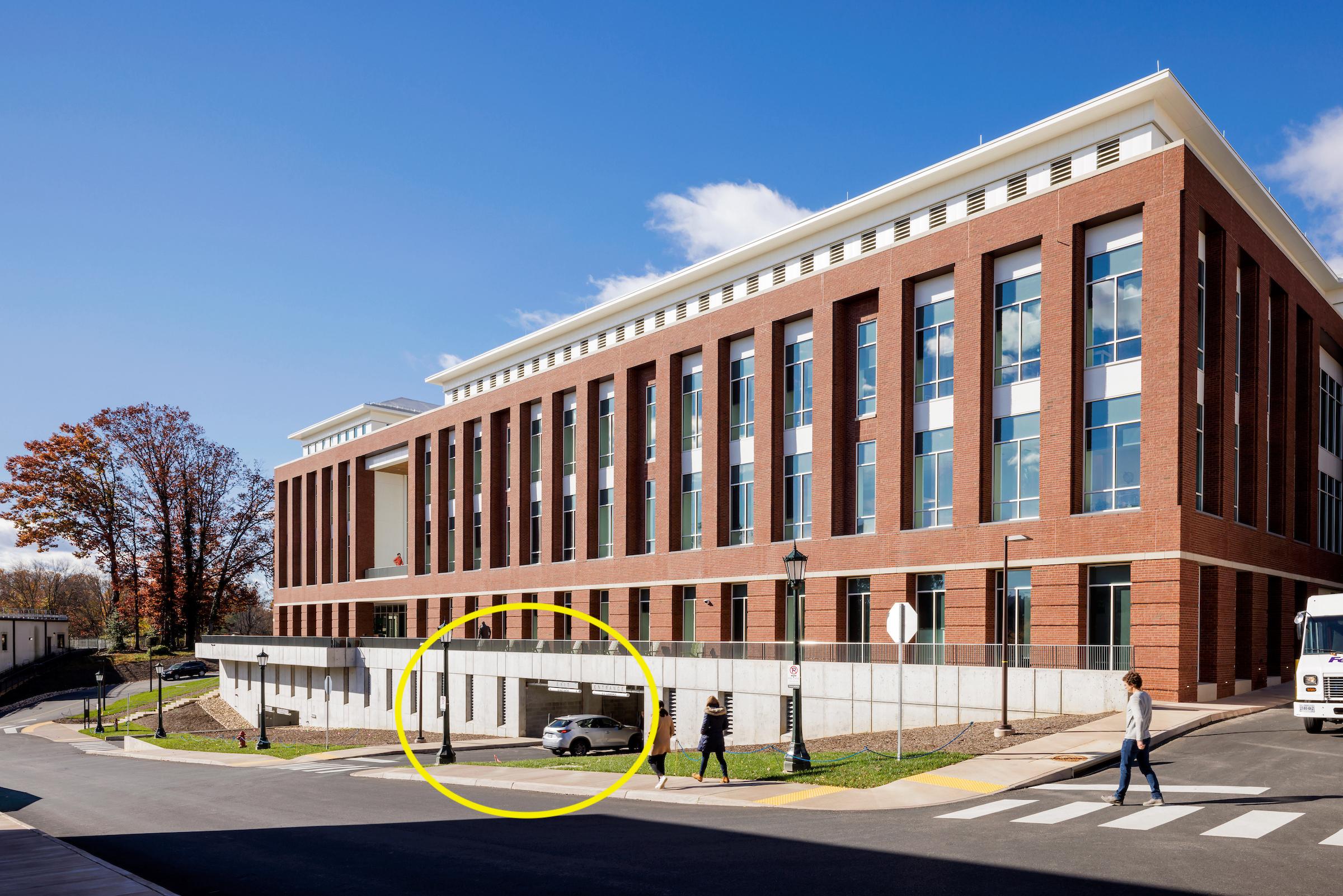 After Hours
If Student Health and Wellness is closed and you need to speak with someone regarding an urgent medical concern, care providers are always on call at (434) 297-4261. For urgent mental health concerns, please call (434) 243-5150. 

TimelyCare is a virtual mental health platform available to UVA students 24/7 across the U.S. To speak with a mental health professional in minutes, students should register at timelycare.com/uva, login using their virginia.edu email address, and select "TalkNow." 
Space Reservations
While most of the SHW public areas are available for drop-in, the Department of Student Health and Wellness (SHW) is pleased to offer some reservable spaces for events and programming that are in alignment with our vision of enhancing the well-being and health of our university community. Visit our space reservations website to learn more about reserving space at SHW.