The Laboratory located on the second floor of the Student Health and Wellness (SHW) building and is a satellite of UVA Health. The laboratory at SHW is for the use of UVA students.
Preparing for a Lab Visit
Please always bring your UVA student identification card, insurance card, and prescription card (if separate) when visiting Student Health and Wellness (SHW).
For routine lab tests, you usually do not have to wait for results. However, the lab may not know that additional testing is needed until after you leave. Your care provider will keep you informed.
All lab results are confidential. See our SHW Price List for types of lab tests performed and their costs.
All COVID-19 testing done at SHW is sent to UVA Health's Medical Center labs. The satellite clinic within the Student Health and Wellness building is not processing COVID-19 tests.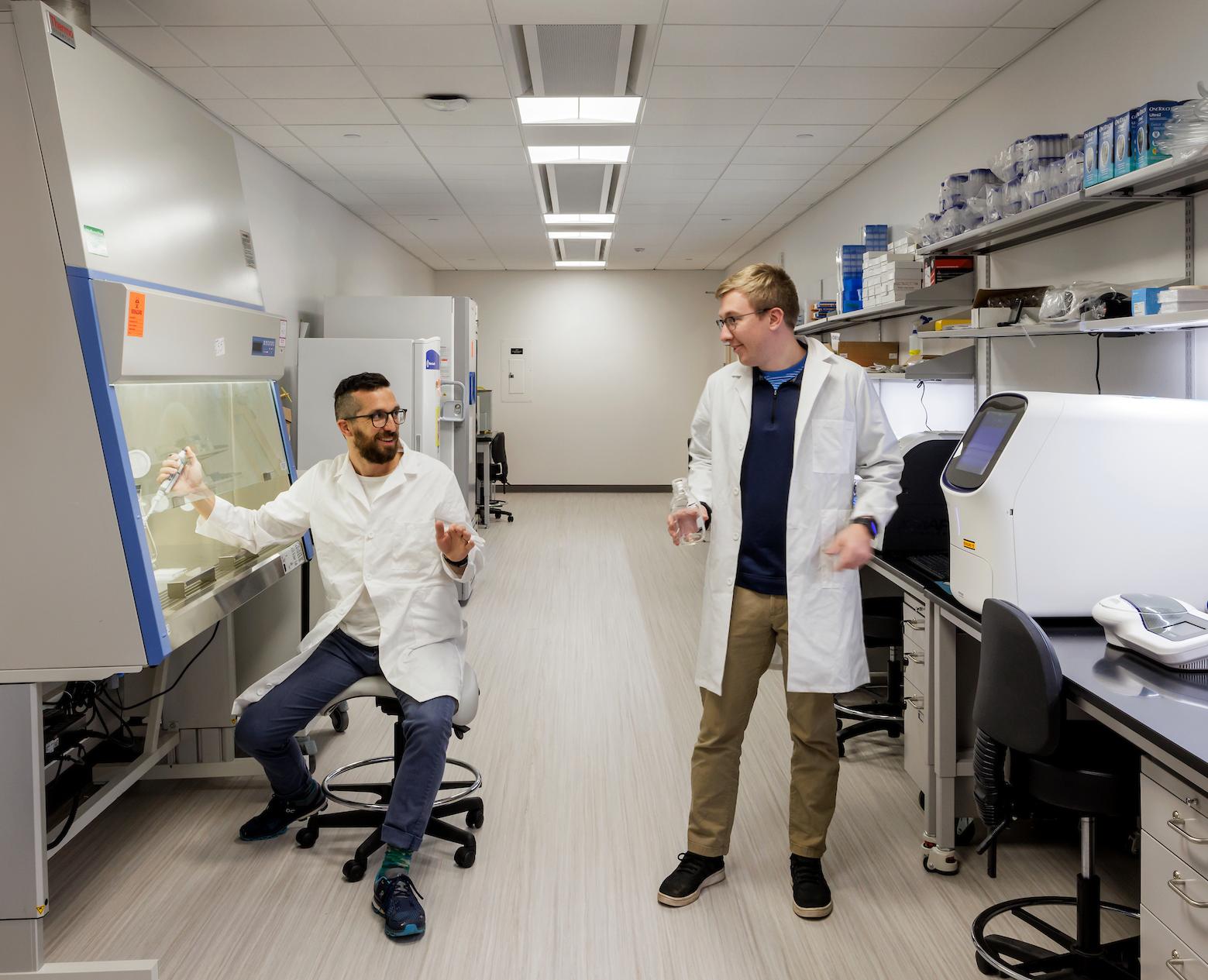 Frequently Asked Questions
I'm worried about fainting. What can I do to prepare for my visit ahead of time?

 

Make sure you are well hydrated.  If you have a history of fainting with blood draws, inform the phlebotomist beforehand.

Where is the lab located?

 

The lab is located on the 2nd floor of Student Health & Wellness, next to Medical Services.

Do you use anesthetics for blood draws?

No Student Health and Wellness does not use numbing products for blood draws.

What do I do when I get to the lab?

 

Upon arriving to the lab, have your government ID and insurance card readily available for the Lab Registration Office (located within the lab).  The registration team will update your information. Then have a seat in the lab waiting area and have your orders ready to hand to the lab staff.

I'm just dropping off a sample – do I still need to register?

 

Yes. Our team needs to ensure all of your insurance information is up to date in our system. Plan to register at the Lab Registration Office (located within the lab) before dropping off your sample with our staff.

My provider requested I get labs drawn, but I have to go to class soon– what do I do?

 

You may either need to get labs drawn immediately following your appointment or can return to the lab at another date depending on your lab orders.  Please refer to the care plan you and your provider agreed upon during your visit.

Can I eat before my blood draw?

 

Some labs require that you have been fasting.  Please send a secure message to your provider if you are unsure.

Can I get labs done at Student Health and Wellness from an outside provider?

 

This depends on your medical history and the lab order.  Please call (434) 924-5362 to schedule a nurse visit.

How much will my lab work cost?

Please refer to our Price List for lab costs.

How will I receive my lab results?

Your Student Health and Wellness provider will follow up with you via secure message or phone call.  Labs will also be available in EPIC MyChart.  For more information, visit here.